Update 2023: this is a very old blog post now and most probably does not work anymore
It's 2017 and it is almost impossible for a regular human being to watch Champions League without being subscribed to cable or internet TV and pay exorbitant fees for hundreds of bundled channels you don't really need or want.
beIN SPORTS Direct is 9.99€ a month in Spain which is a reasonable price. The problem is that it is geoblocked to Spain only. Here is a guide on how to overcome this.
Register account

Go to https://tiendas.beinconnect.es/contratar/promo/bein and insert your email and password. This will open up the following form:


Nombre: your name
Apellidos: surname
Tipo documento: NIF
NIF number: NIF is some kind of tax ID in Spain. It consists of 8 digits plus CRC character on the end. beIN sports has a validator on this number so it must be correct. Go to http://www.cespedes.org/dni2nif/ and insert random 8 digits, then copy the digits and the CRC.
Teléfono móvil: This has to be a valid Spanish phone number. it starts with a 6 or 7 followed by 8 digits. You can put whatever valid number you like, there is no SMS confirmation or anything like that.
Código postal: valid Spanish postal code. Pick whatever: https://en.wikipedia.org/wiki/List_of_postal_codes_in_Spain

Finish up by giving your credit card info.

VPN

You should now have an account but if you try to play any of the streams they will be black unless you already have a Spanish IP. All you need to do now is find a decently priced VPN that allows you to freely switch locations and has servers in Spain. For a quick test you can do it via TunneloVPN Chrome xtension https://chrome.google.com/webstore/detail/tunnello-vpn-unblock-ultr/hoapmlpnmpaehilehggglehfdlnoegck which offers 1GB for free upon registration. In the extension choose Spain from the drop-down, turn it on and refresh your beIN SPORTS Direct page. Video should now start playing. You can verify that you have Spanish IP by going to any of the "what is my ip" websites.
And that's it, you can now watch beIN SPORTS Direct for 9.99€ a month from any country. You'll probably have to add 5€ to that monthly bill for a VPN but such is life. This is the cheapest way for a cord cutter to watch Champions League and La Liga online, at least known to me.
The only bad news is no HD streams which sucks.. but we'll get to this in a few years hopefully.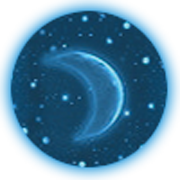 Cen
GitHub
Eurobattle.net
Lagabuse.com
Bnetdocs